What We Do
How we guide you to complete earnings optimization.
With over 45 years consulting experience, we have seen many challenges and opportunities in an ever-changing banking and payments industry. We provide a fresh perspective and different views to help uncover hard-to-find opportunities that go straight to your bottom line.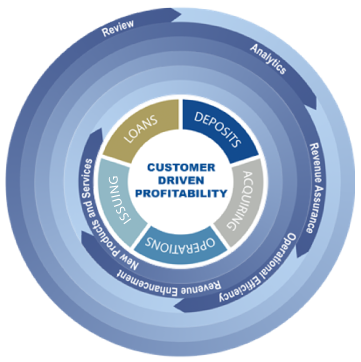 We use a holistic, data-driven approach focused in six primary areas: cards, deposits, loans, issuing, acquiring and operations. We examine your portfolios objectively at the transaction level, identifying tangible, trackable opportunities to enhance revenue, reduce costs and improve operations.
Combining our industry knowledge and global best practices, we identify, validate, quantify and implement targeted solutions for our clients in these six key areas. Our comprehensive and disciplined approach has enabled our clients around the world to generate over $40 billion in incremental revenue.
As a boutique firm with long-term global experience driving incremental revenues, our expertise allows us to provide you with tactical, value-added solutions. We understand what is needed to implement new ideas and help our clients execute recommendations and track the results. We are invested in the long-term success of our clients.
Our insight, experience and solutions extend into multiple areas: